Our team is equipped
with the right tools
to design your campaigns
and publish on multiple platforms
for better traction
WELCOME TO AZ-360° DESIGN AGENCY
EVERY THING YOUR BRAND NEEDS
WHO WE ARE :
We are a web design agency that creates unique brand experiences guaranteed to deepen customer connections. Whether your website is looking to make a great first impression or reengage current audiences, we work to create a consistent experience that makes your brand stand out in a crowded marketplace.
Because websites can perform multiple functions, we work closely with your team to focus on the right functionality that fits the experience you want to give to your customers. We know that having an appealing site is key to building and maintaining trust with your audience.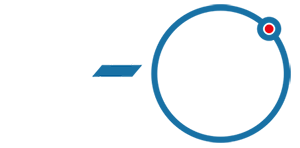 YOU RIGHT
IN TO GET
FEATURED SERVICE
Logo design
Branding
Package Design
Brochures
Flayers
Poster design
Stationery Design
Business card
Banner design
Storefront Design
Flages
Pillboard
Printing
Building Website
Create Landing Pages
Mobile Friendly
Website Optimization
Seo Ready
Google Business
E-Shop
Woocommerce
Content Production
Social Media Managment
Search engine optimization
We ensure that you don't miss out the opportunity
to Connect with us.
Web design is the art and science of combining visual imagery with technical frameworks that convey your brand's message. AZ specializes in helping brands communicate their value proposition effectively by organizing and optimizing these elements in a manner your customers will relate to.
More than 50 Happy Client
More than 100 Finished work
More than 75 online website
Adress

Rue Général-Dufour 71
2502 Biel/Bienne

Contact

+41 78 835 42 99
contact@az-360.com